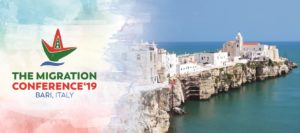 The TMC 2019 Conference venue is Department of Political Science at University of Bari in Puglia's capital, Italy. The central location is just paces away from beautiful Adriatic coast and many attractions within short distance.




Please see the university's guide on living in Bari, Italy here. It informs visitors about cost of living, attractions, museums, important contacts.
Venue map and address: Dipartimento di Scienze Politiche, Università degli Studi di Bari Aldo Moro, Piazza Cesare Battisti, 3, 70121 Bari BA, Italy.
Please see here for details of public transport in Bari. The city centre of Bari is relatively compact and most places are within walking distance.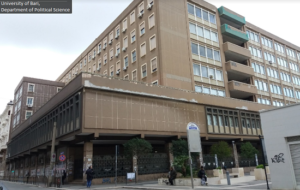 The registration desk area, parallel session rooms and plenary session halls for the TMC2019 can be found in the first floor of the Department of Political Science.
We are always looking for venues for future TMCs. If your university or institute is interested in hosting the conference in the future please get in touch.
Accommodation
Please see the accommodations page here.